Mar 7, 2023 01:16 PM Central
Master the Boardroom
Being board-ready is critical to effectively navigating an evolving business landscape in highly pressurized and scrutinized environments. Industries today face increasingly complex and ever-changing legal and regulatory challenges in countries all around the world.
When it comes to governance administration, there are five sources of frustration for executive assistants who manage board services. What are they, and how do you cope with them?
Read more...
Feb 10, 2023 12:53 AM Central
Master the Boardroom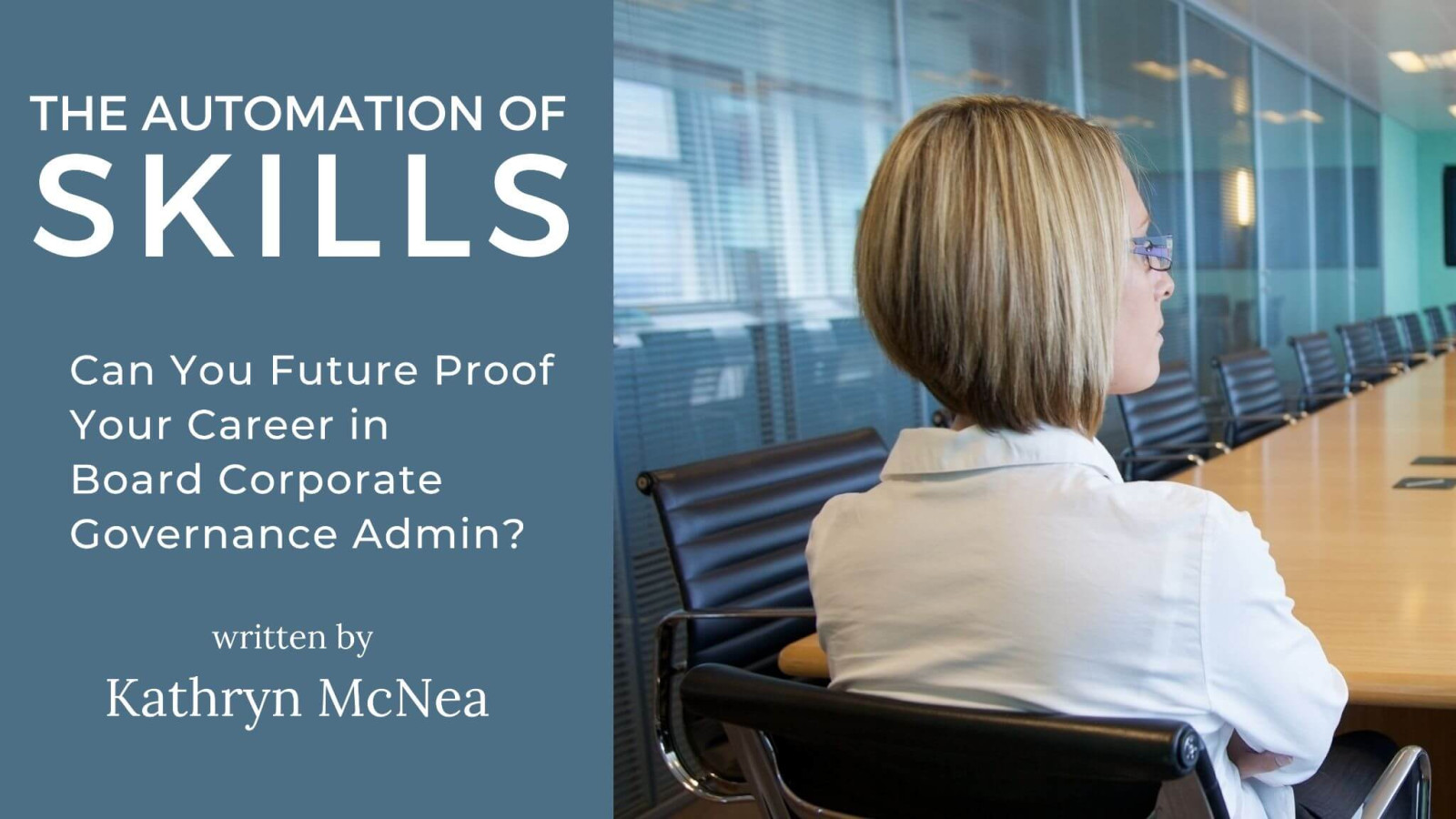 Only you can manage the impact that skill automation will have on your career. If you can figure out how to navigate the rapid and dramatic changes that are coming down the pipeline, you'll be well positioned for success in the evolution of board corporate governance administration.
Read more...