Please fill out the form to begin your board readiness journey and receive a copy of our Roadmap to Success.
Join our growing global community of Board of Directors and Corporate Governance Administration professionals who want to gain specialized knowledge, supercharge efficiencies, and amplify the impact of the Board.
AND THAT'S WHAT IT'S ALL ABOUT!
Public, Private and NFP environments. We've got the answers!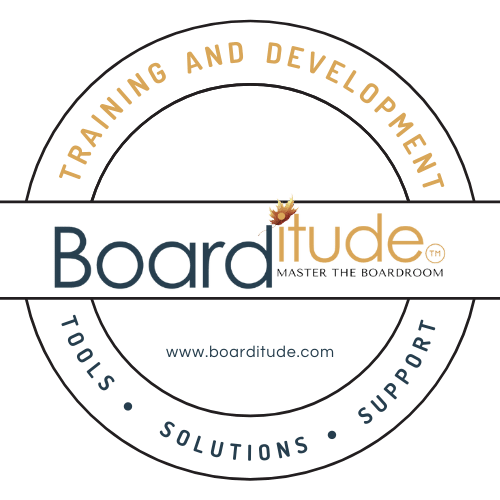 By submitting my email, I agree to receive information from Boarditude regarding training and development opportunities.
We respect your privacy. Unsubscribe at any time.