Mar 7, 2023 01:16 PM Central
Master the Boardroom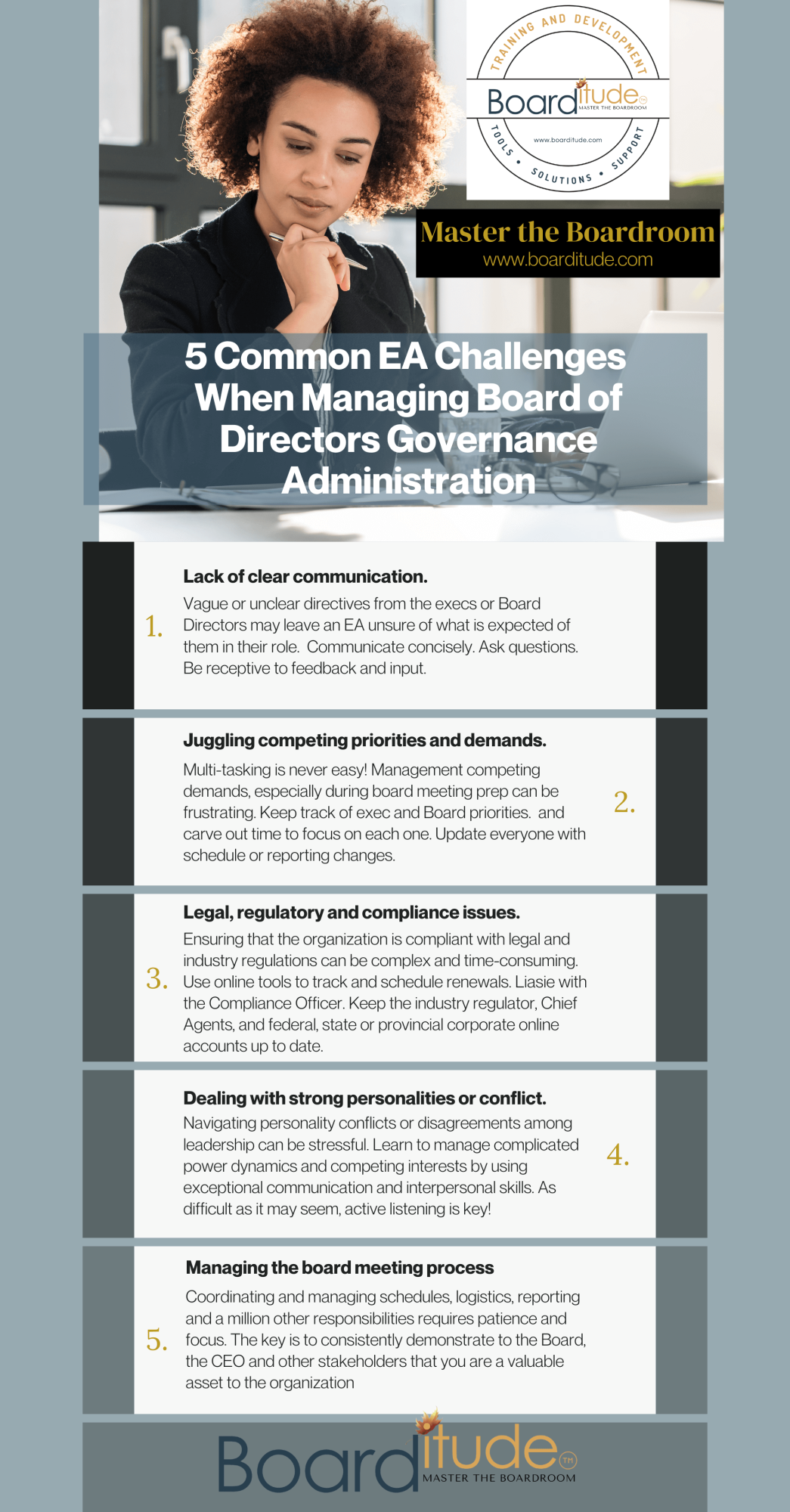 Being board-ready is critical to effectively navigating an evolving business landscape in highly pressurized and scrutinized environments. Industries today face increasingly complex and ever-changing legal and regulatory challenges in countries all around the world. The rapid pace of emerging technology, compliance expectations, stringent ethical standards, and the growing importance of environmental, social, and governance (ESG) issues are only a few of the trends to watch.
At Boarditude, we take the challenges of today's business very seriously. Our mission is to empower governance administrators with the knowledge, skills, and guidance needed to support organizational success with tools and support that will take you from competent to confident so that you can FEARLESSLY drive productivity, participate in business activities, and ultimately amplify the impact of your Board of Directors. Get on the wait list for the
"Board Readiness for the Unstoppable EA"
program today.
Are you on LinkedIn?
Ambitious, determined, and strategic, with a strong sense of corporate social responsibility in a role that supports the board of directors, you want to contribute to the success of the organization and its leaders.
That means being well-equipped and ready to drive the actions coming out of the C-suite, always aware of the valuable assets you bring to the table as a respected accountability partner in the boardroom. You need to be in sync with director roles and responsibilities, governance best practices, industry trends, regulatory obligations, and always have access to key information with the right answers.
Top corporate governance professionals who understand how ideas brought to the board of directors are strategized, triaged, and executed are highly sought after in all industries, worldwide.
Welcome to BoarditudeTM. Expert solutions for effective board governance administration management.